wicked good gear
ramsey gear was created in 2017 with a vision of making wicked good gear that is more streamlined and functional to enhance the user's experience.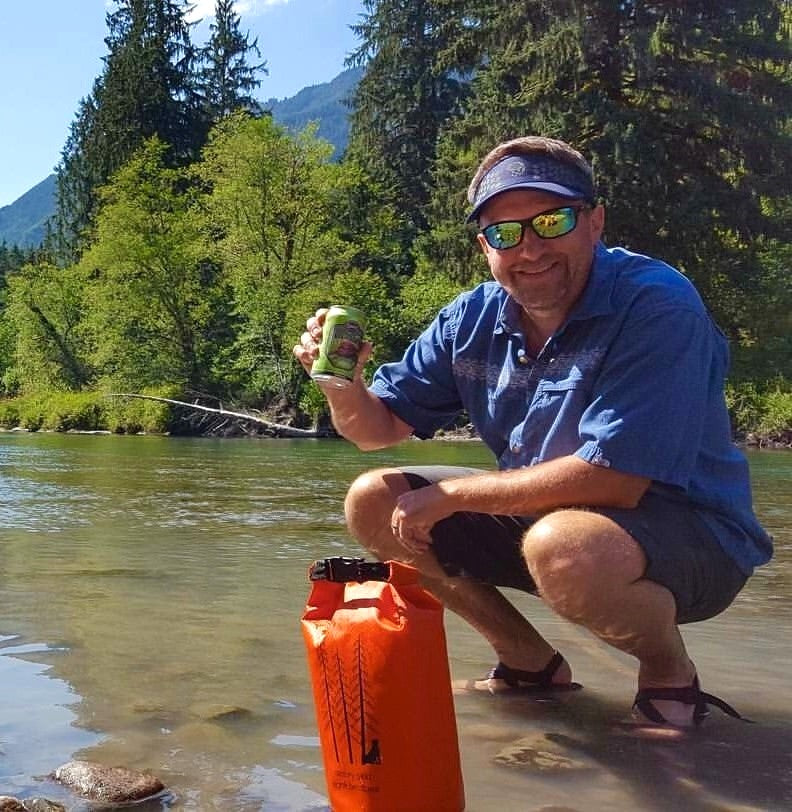 Ramsey MacDonald, founder and owner
Growing up on the Niagara River in Lewiston, NY gave me an appreciation for the outdoors and a passion to make wicked good gear to play outside. I have worked in the outdoor industry for over 30 years, starting in Lake Placid, NY at Eastern Mountain Sports. Since then I have held many different positions during my tenure as a designer, developer, sourcing manager, and product manager.  I have worked for several leading outdoor industry companies including EMS, REI, Eddie Bauer/First Ascent, and Seattle Sports. My work for each of these companies has allowed me to travel to Asia to work with factories, fabric mills, and parts suppliers to take designs and make them into functional and useful products.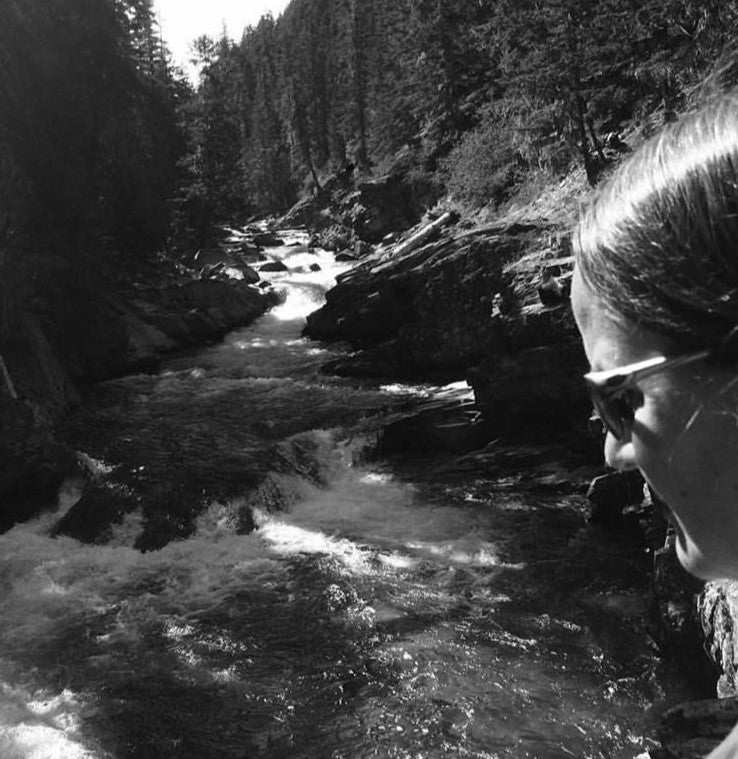 Lynn Grochala, co-founder and owner
​​I am an Environmental Scientist by trade, but a craft beer lover, gardener, and amateur home brewer at heart. I fell in love with the craft beer industry (and good beer) over 20 years ago when I first moved to the Pacific Northwest after college. I had no idea then that beer could be so complex and delicious! I now grow my own hops, brew when I have free time (not nearly enough), and love to travel and visit all the wonderful breweries our region has to offer. 
Ramsey and I came up with the growler carrier designs while sitting at a newly opened local brewery enjoying a cold beverage and grabbing a growler to go. We thought it sure would be nice to have something to put this in and keep it cold for a while while we run a few errands before heading home. The idea came to life a few short months later and here we are! I am excited to be a part of this adventure and hope you enjoy our wicked good gear!  Cheers!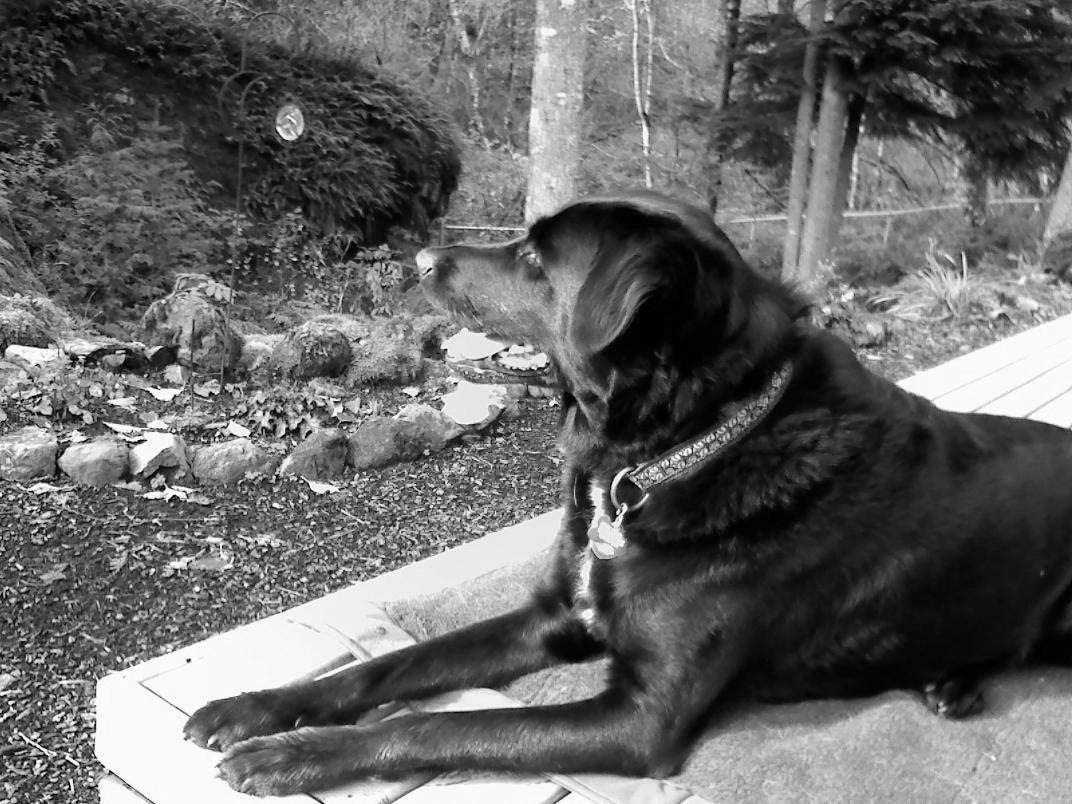 Riley Hunter
​This old man was with us for 14 years and is the inspiration for the ramsey gear logo. Riley loved long walks, long naps, belly rubs, hanging out with his pack by a cozy fire, and laying in the sun.  We miss him dearly, but his likeness lives on in ramsey gear.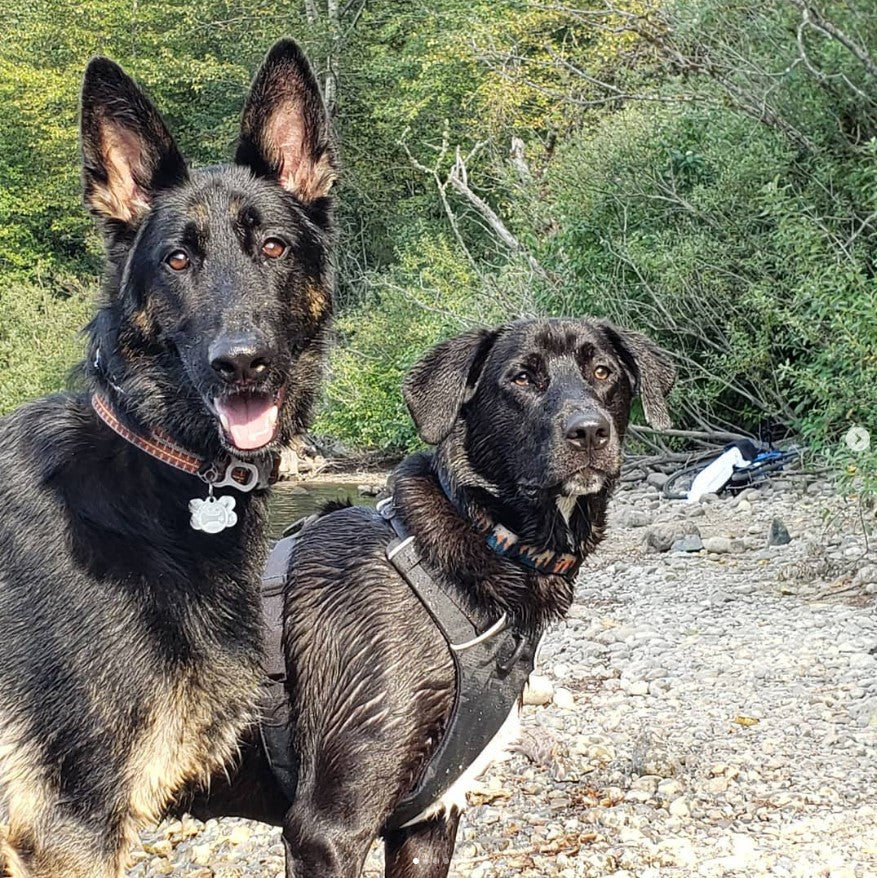 Guinness & Bodhi
Our German shepherd Guinness is so full of energy and spunk and is a stellar model for ramsey gear. Guinness loves nothing more than playing with his pack, long walks, a game of fetch, and snuggles with his favorite stuffed sloth.
​We adopted Bodhi from the Big Dog Rescue Project in 2020. ​This adventurous pup has quickly learned the ropes from Guinness as our newest canine ambassador. He loves chewing on sticks, exploring his big backyard, playing fetch, car rides, and wrestling with his big brother.
ramsey gear proudly supports several local non-profit organizations. We are passionate about our environment, dogs, the arts, and music.
One Sweet World Fund was created in 2013 by our friend Joshua Morton and provides scholarships to high school students in his art class (and band) that plan to major in art or music in college. We proudly support Josh's mission by making custom bags (see below) that feature Josh's art and donating all profits to this fund. Thank you to all art and music teachers out there for making this world a better place!

Washington Wild defends, protects and restores wild lands and waters in Washington State.The Brewshed® Alliance is a program designed to highlight the overlapping interests between the conservation and brewing communities. We proudly support WA Wild and donated custom insulated growler carriers to their Brewshed® Alliance to show our support. Clean water is critical to make great beer! 

Big Dog Rescue Project is a small close knit group of independent dog rescuers that came together to form an organization devoted to saving dogs from the multitudes of high kill shelters in Texas area. They specialize in saving large breed types and re-homing in the PNW and in the NE. They are all volunteers devoted to the cause of improving the quality of life for those dogs discarded and forgotten.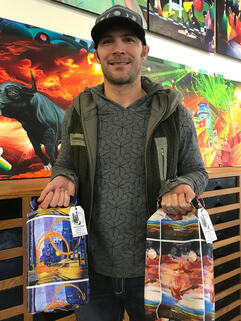 support the arts
These insulated growler carriers are made with fabric printed with our friend Joshua Morton's artwork. These carriers are available in single or double size with strap, and all profits are donated to Josh's One Sweet World Fund.
order yours today